Management Team
India Emerging Private Equity Group is led by a diverse team of professionals that come from industry, consulting and private equity.
Diwakar B. Gandhi
Chief Advisor & Mentor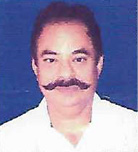 Diwakar Gandhi (DBG) is a well known and widely acclaimed professional in the corporate community. A senior fellow member of the Institute of Chartered Accountant of India since
1982,
DBG has worked in his early career days at one of the leading business houses of the country and gathered first hand experience of manufacturing i.e. heavy machines, railway wagon, cotton spinning and steel. DBG then graduated to capital markets and enriched his knowledge as a merchant banker. Having grown within both industry & capital markets over a number of up's and down's, DBG has mastered the art of sourcing & negotiating spectacular PE deals in Tier
2
and Tier
3
cities across the country and also a few offshore.

Ashok Kumar Bansal
President

Ashok Kumar Bansal has a diverse experience of more than
15
years in finance, accounting, corporate affairs, risk management and compliance. Prior to India Emerging Private Equity Group, Ashok was the Vice President of Operations & Compliance of a stock broking company based in New Delhi. Prior to that, he has also worked as Head of Finance & Accounts with a listed NBFC where he was instrumental in the IPO of the company.
Ashok has received a Bachelor's degree in Commerce from the University of Delhi and a Bachelor degree in Law (LLB). He is also an Associate member of the Institute of Company Secretaries of India.

Riya Diwakar Gandhi
Vice President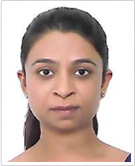 Riya has over
5
years of experience in private equity, capital markets, financial restructuring and marketing. She is responsible for monitoring, strategy execution and public relations for our portfolio companies. She has been instrumental in successfully closing
3
PE transactions in the past. Prior to India Emerging Group, Riya was a Senior Finance Strategist with Prithvi Information Solutions, where she was responsible for planning and managing the IPO of the company. Riya holds a Business and Management honors degree from Oxford Brookes University, Oxford, UK combined with Higher National Diploma in Finance from Edexcel, UK. She has received a full time resident Diploma in Corporate Finance and M&A from Harvard University.